Develop responsive website for your business
A responsive website means there is only one set of analytics to examine and a single strategy to develop and deploy. In addition, responsive websites are easier for consumers to find than traditional or mobile sites because they come up higher in search engines rankings. With RWD, your website will seamlessly adapt itself to individual user's devices and habits. https://softwaredevelopersindia.com/responsive-web-design.html

SDI has built compelling responsive websites for clients in the US who have seen a tremendous increase in user engagement. https://softwaredevelopersindia.com/portfolio.html

Email your query at team@sdi.la or Call in 408.802.2885/408.621.8481 to book and an appointment with our RWD team.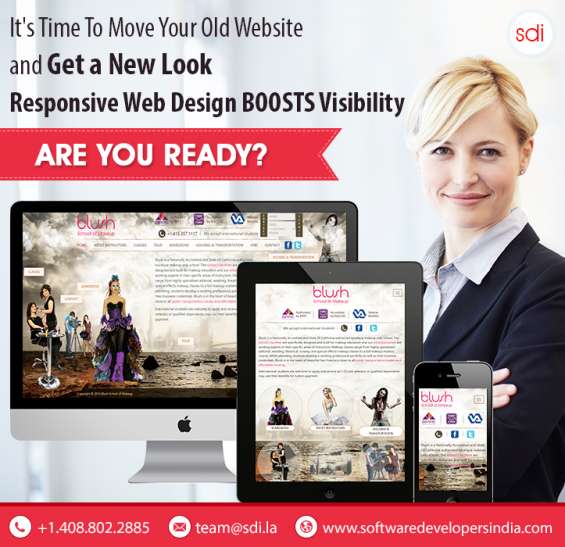 Develop responsive website for your business
Write review
Leave your comments on this ad
Offensive messages and spam will be removed
Related ads